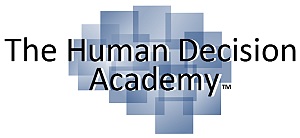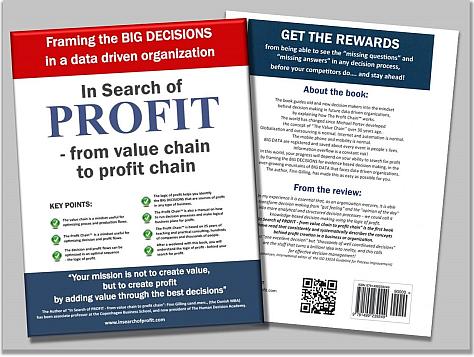 The Human Decision Academy™ presents the worlds first instruction manual to profit creation for decision makers:
46
How to improve
your organizations
search for profit?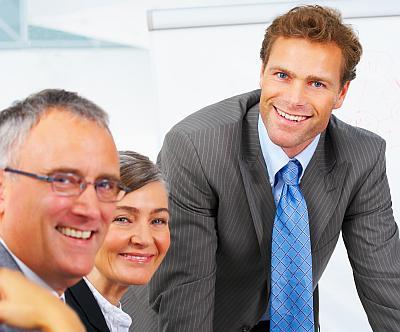 Get the fastest results
from BIG DATA:
Mindset your organization
with The Profit Chain™.
The best use of BIG DATA takes place when data are coupled seamless and scalable to the BIG DECISIONS.
To do this requires a conceptual framework that breaks down revenue, cost and PROFIT to lower level concepts and relate them to the available BIG DATA.
This makes it possible to automate data processing, analysis, decision making and the search for profit will be faster, more easy and cheaper. The mindset of The Profit Chain™ does exactly that job!
Learn about the BIG DECISIONS and The Profit Chain™
- read the book and attend the upcoming courses at
CPS - Copenhagen Profit School™.
This book is a must for everyone, who wants a deep scientific based understanding of where profits come from and how they are made.

The author Finn Gilling, with more than 25 years of consulting and teaching experience from the Copenhagen Business School, has made it easy for you to understand, learn and exploit the secret of the fundamental and unavoidable decisions in The Profit Chain™.
Meet him at Copenhagen Profit School™.




LATEST NEWS:

Copenhagen Profit School™
- the world's first school
aimed at profit creation! Complete your knowledge about profit creation at - CopenhagenProfit School™! The first training courses and seminars will be published i april 2015.
VISIT:
CPS - Copenhagen Profit School™

FROM REVIEW:
"In Search of PROFIT - from value chain to profit chain" is the first book I have read that consistently and systematically describes the concepts behind profit creation in a business or organization.
….not "one excellent decision" but "thousands of well coordinated decisions" are the stuff that turns a brilliant idea into reality, and this calls for effective decision management!

Jørn Johansen,
international editor of  the ISO 33014 Guideline for Process Improvement.
"If more people in the organization understand where profits come from - and how it is made - the more profit the organization will make".
Finn Gilling,
the author of "In Search of Profit".
US$ 24.85 / € 19.85 /£ 14.85
(Vejl. pris i Dk.kr. 150,00 ekskl. forsendelse)
For purchases of more than 25 books contact us for discount at this email link:
The Human Decision Academy/Book sales
Read the book
- 80 concentrated pages.
You will discover:
What BIG DATA do we need?
How should they be integrated to help search for profit?
How should we design our decision process to maximize profit?
How can we learn to to make decisions based more on data and facts and less on gut feeling?
What mindset makes us able to find the answers?
Improve your career by understanding how you can make BIG DATA and BIG DECISIONS create profit in your organization.

CONTACT:

The Human Decision Academy™ / Symbion Science Park / Fruebjergvej 3 /2100 Copenhagen / Denmark
© 2015 All rights reserved by The Human Decision Academy™